SMB Edition
For Small and Medium Businesses (SMBs) who need an out-of the-box solution to allow there workforce to create and customize on-brand marketing material.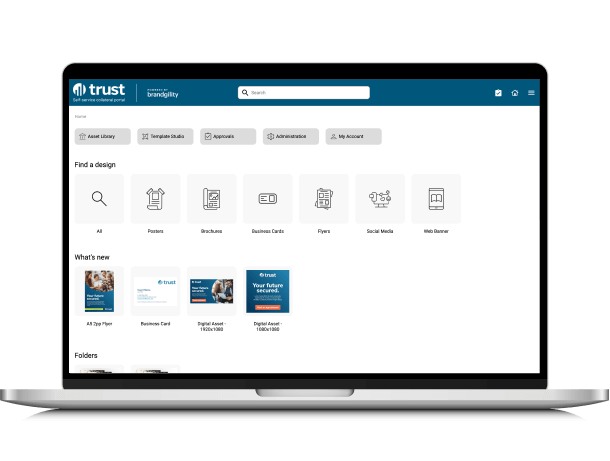 How Brandgility can help your SMB
Enhanced Brand Consistency: Brandgility ensures that all your marketing materials adhere to your brand guidelines, fostering a cohesive and consistent brand image, essential for building trust and recognition among your audience
Efficient Asset Management: The platform provides a centralized location to store, manage, and share brand assets, making it easier for your team to find and use the right resources, saving time and avoiding duplication of work
Empowering Teams: By allowing your team to create their own marketing collateral using predefined templates, Brandgility fosters a sense of ownership and empowerment, boosting morale and productivity.
Cost-Effective Solutions: Designed with SMBs in mind, Brandgility offers cost-effective solutions that help you maximize your marketing budget, ensuring you get great value for your investment.
Adaptability and Scalability: As your business grows, Brandgility grows with you. The platform is adaptable and can be scaled to meet the changing needs and demands of your SMB.
Enhanced Communication: The platform facilitates better communication among team members, ensuring everyone is on the same page when it comes to branding and marketing strategies, which is particularly valuable for distributed teams.
Brandgility features included with the SMB Edition
We needed a new system that could help retire outdated consumer-facing materials after years of varied branding
Telecom Director of Brand Management
Trusted by the world's biggest brands
Book your Brandgility demo
See why some of the world's biggest brands trust Brandgility.
We would love to show what the platform can do.