What is Brandgility?
Brandgility is an easy-to-use Self-Service Collateral platform built for creative automation. Underpinned by a dynamic Asset Library and powerful Template Studio, Brandgility allows end users to quickly find and customize assets for on-brand print and digital creation and activation.
How Brandgility works
Asset Library
What makes Brandgility different?
So much more than a DAM, Brandgility is an end-to-end platform that plays nicely with third-party systems to help organizations boost internal productivity while saving money. We are globally-minded in every way, accommodating size, scale, and language requirements for quick, easy self-service branding.
Build your own templates internally, anytime
Skip the agency and empower your internal team to make pre-populated, on-brand master templates that can be quickly & easily customized by end users.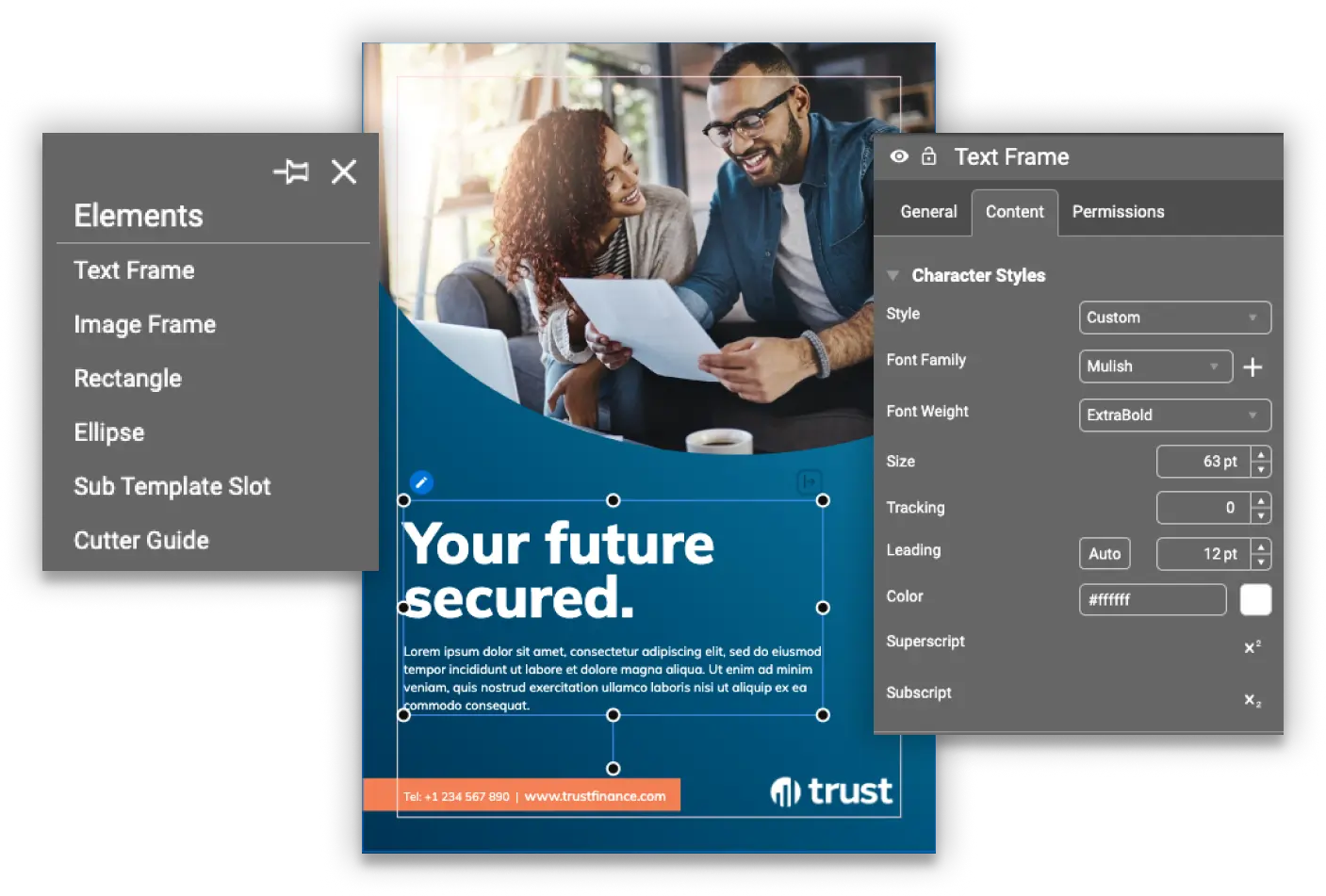 Create with your existing Adobe Creative Cloud files
Your design team can quickly produce content by importing existing InDesign, Illustrator, and Photoshop files using our simple Adobe plugins.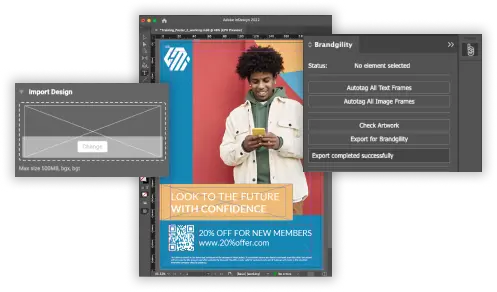 Sync with third-party DAM or use built-in storage
Integrate with your preferred external Data Asset Management (DAM) system or securely store and organize your creative assets using our internal storage option.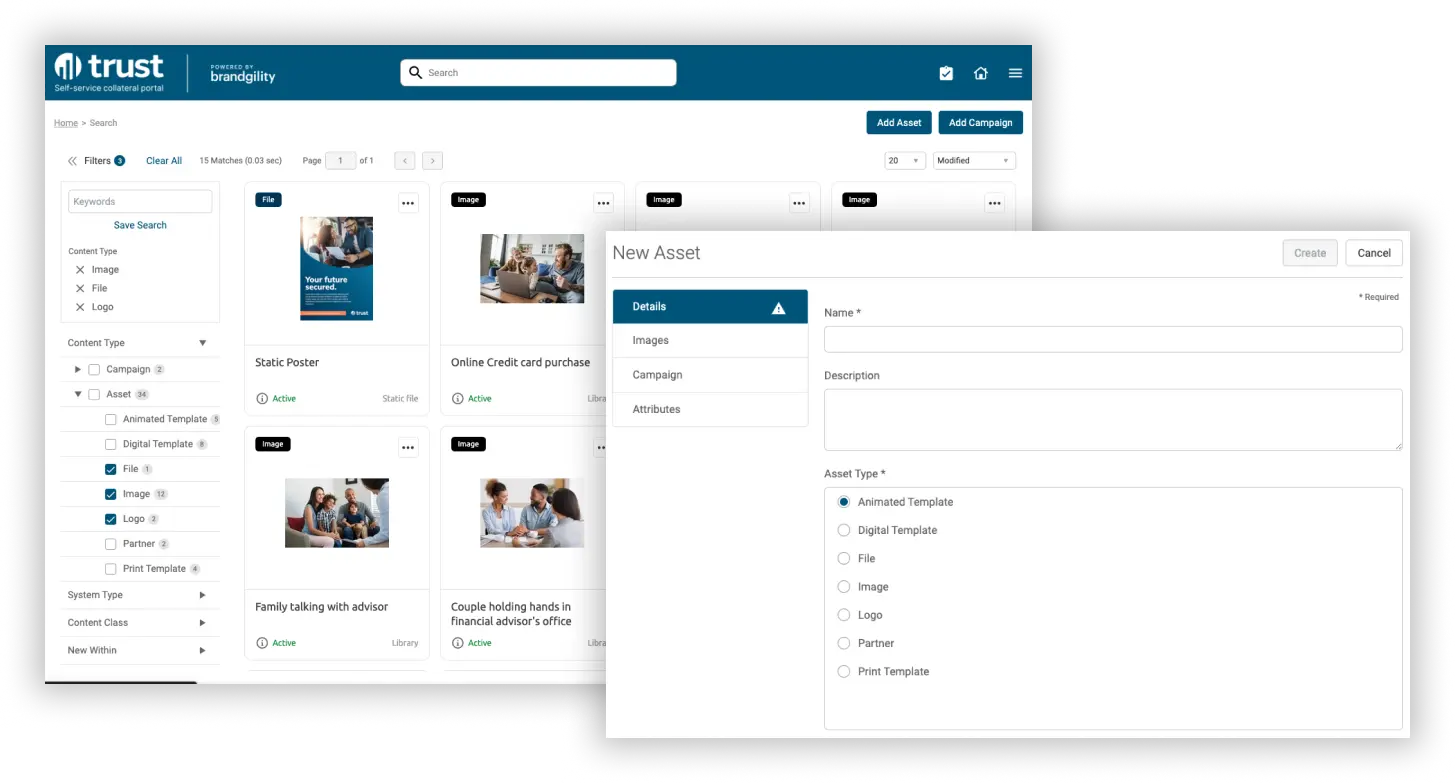 Scale to meet all size and dimension requirements
Your layout will stay intact with click-and-drag, dimension-changing functionality that lets your designs flow dynamically to meet all size requirements.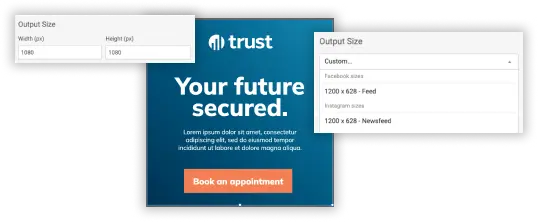 Customize multiple assets at once across your campaign
Adapt multiple creative assets at once by simultaneously populating input across your campaign with Brandgility's patented kitting feature.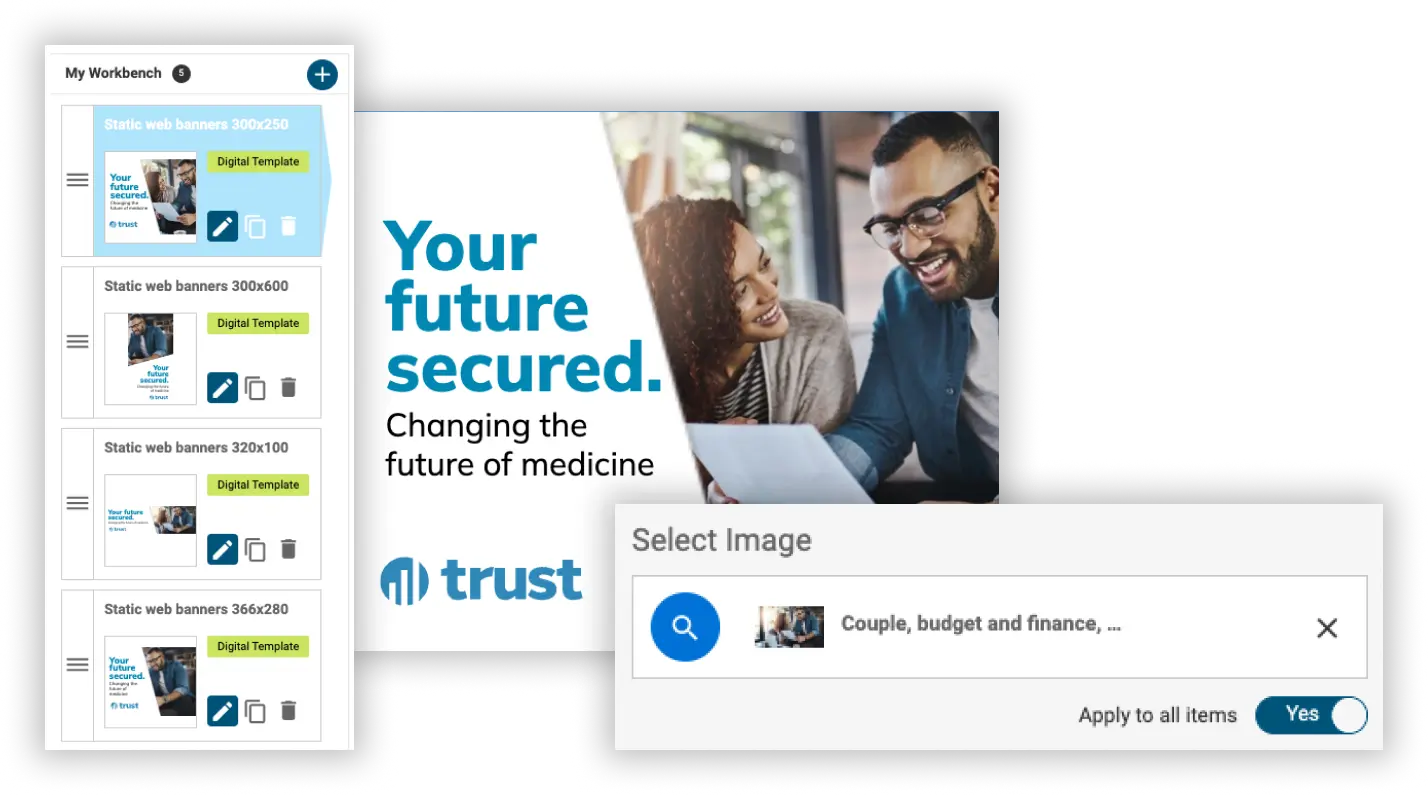 Navigate platform and localize content in any language
Navigate the platform in any language while producing multilingual content with multibyte characters, left-to-right text, and right-to-left text.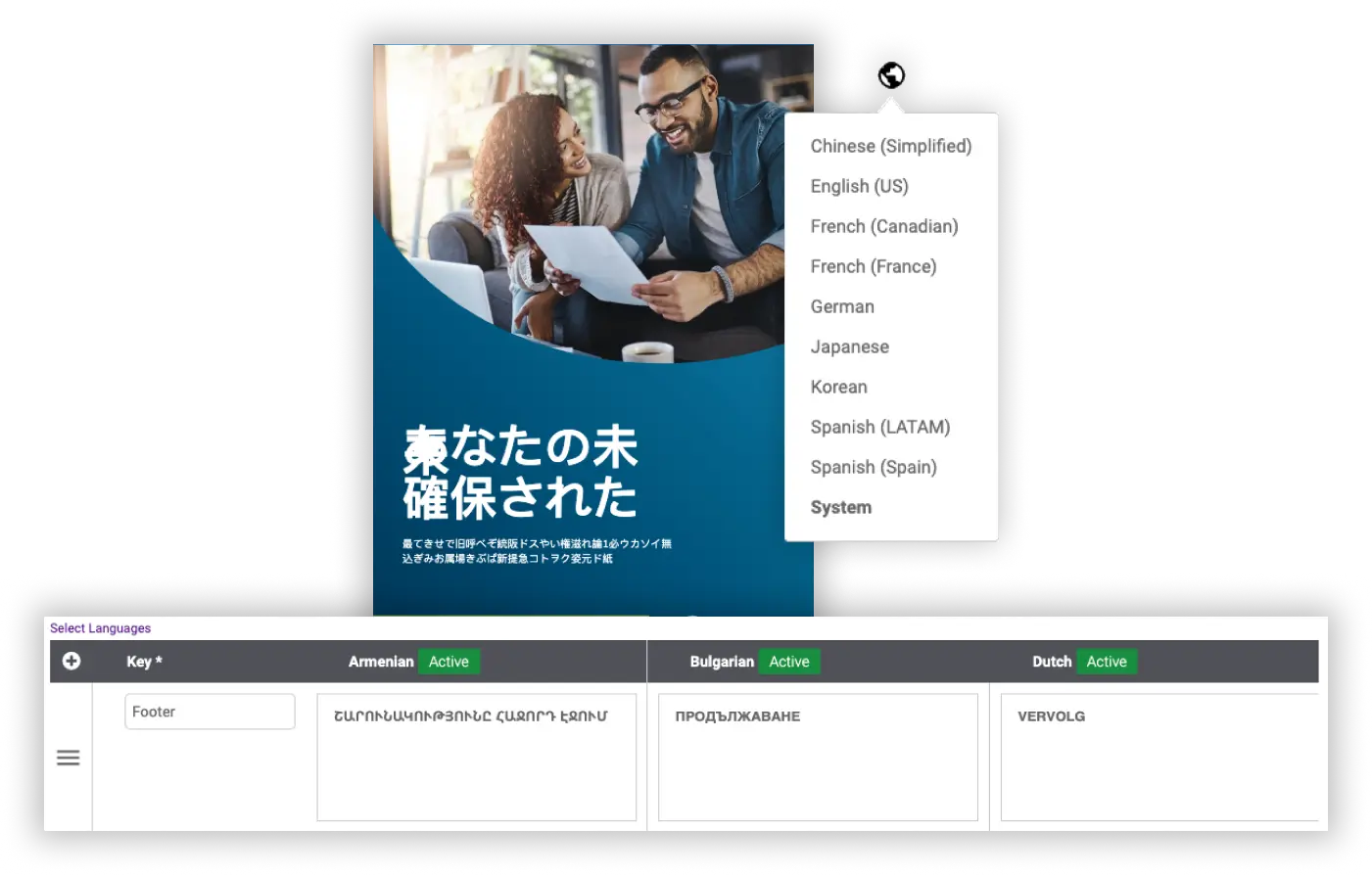 Brandgility AI Assistant
Brandgility harnesses the power of an 'AI Assistant' to revolutionize the creation and customization of marketing materials.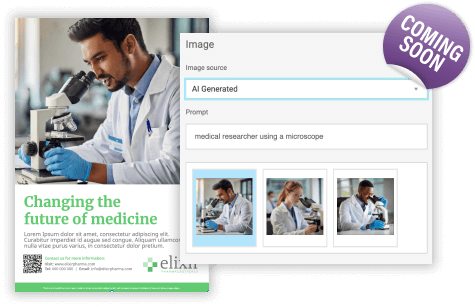 Ease of use is highly beneficial in a franchise environment
UFC GYM
Marketing Director
The Brandgility philosophy
Brandgility is founded on three guiding principles: Speed, Scale, and Control. We help put any size organization's brand assets in market fast while maintaining consistency and brand reputation.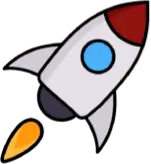 Speed
Get brand
assets in
market faster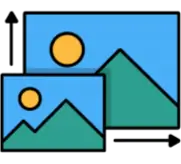 Scale
Flex to fit the changing needs of any organization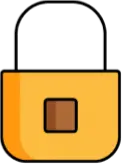 Control
Maintain consistency & brand reputation
Book your Brandgility demo
See why some of the world's biggest brands trust Brandgility.
We would love to show what the platform can do.